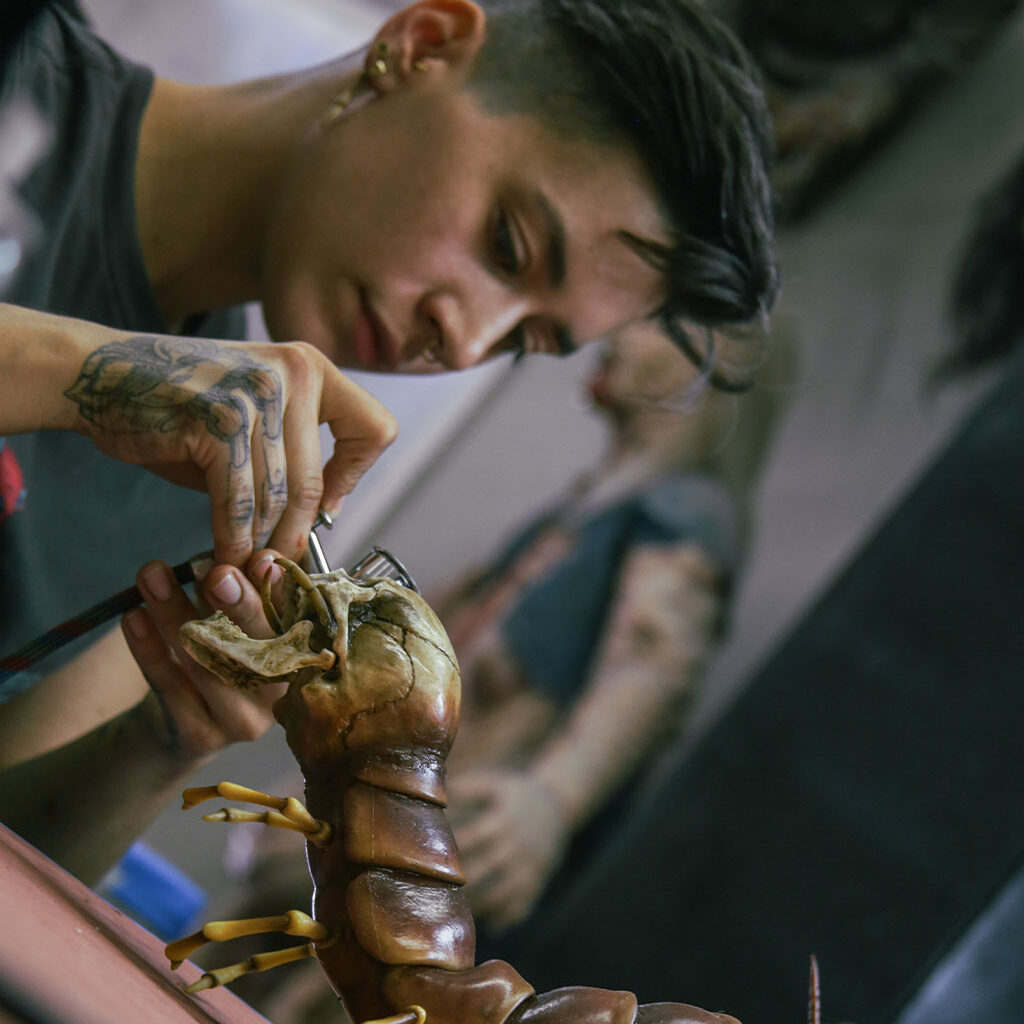 I am a hardcore fantasy and sci-fi movie fanatic. When I am not watching a film or recreating its makeup, I am filling my time with refinishing furniture projects, gaming, experimenting with props or learning new creative mediums. I like to keep things fluid and my vibes as positive as I possibly can.
I am part of a women-owned business which strives to execute all jobs appropriately and sensitively while creating film-grade special effects pieces for every project. 
Playstation/Sony
Kingston Technology
Snapchat 
Universal Studios Hollywood
In & Out Burgers 
Dua Lipa & Pop Smoke
Pink Sweat$ 
Ambar Lucid
Cazwell
Below the Surface 
Natch Beaut
Magee FX
Universal Studios Theme Park – Displays
Full-body lifecasting with Wayne Anderson 
Easter Bloody Easter- Creature Suit
Lifecasting contracted by Cinema Makeup School 
Disney / Freeform
CBS Mission Unstoppable
Fox News
Max Dagan
The Perfect Sister
Dangerous Cheaters
E! News
Scrambled
Lee'd the Way 
Exceptional Beings
The Blond Experiment
Mutiny!
Bootyology
Academy Museum of Motion Pictures –  sfx injury simulation for highschool students & parents
Cinema Makeup School – injury – bald cap & old age
Consulting for CMS for shopwork and tradeshows
Makeup, SFX, props, photography, web design, graphic design, silicone & foam latex prosthetics, blood rigs, and wigs. 
Check out a sample of prosthetics offered here:
Fill out the form below, email [email protected] or link up with me on social media to get a quote on the above products and services. Customization is always offered. Quote is based on timeline, labor and material needed to complete each request. 
Let's Talk!
Have a new project, collaboration or inquiry? Get in touch here.